By greatk2 |
18
July 2023 |
0
Comentarios
K2 - The Importance of Material Quality in Vinyl Motorcycle Wraps
Vinyl motorcycle wraps
have been gaining immense popularity in recent years, mainly due to their aesthetic appeal and the freedom to customize motorcycles. This trend has seen an increase in the demand for high-quality vinyl wraps that are durable, long-lasting, and easy to maintain. However, the choice of material used in vinyl wraps significantly influences the lifespan, appearance, and overall quality of the wrap, and this is where the importance of material quality comes into play. In this blog, we explore how material quality influences the durability and aesthetics of vinyl motorcycle wraps, and the different material types used in their production.
How Material Quality Influences the Durability of Vinyl Motorcycle Wraps
Durability is a crucial factor that riders consider when choosing a vinyl wrap for their motorcycle. High-quality materials are crucial in achieving durable vinyl wraps that can withstand harsh weather conditions and regular wear and tear. Vinyl wraps made of inferior quality materials are prone to fading, cracking, and peeling off, making your motorcycle appear old and worn out. Quality materials, on the other hand, make the wrap more durable and fade-resistant. Hence, investing in high-quality vinyl wraps ensures that your motorcycle looks great for years to come while protecting its paintwork against scratches and other forms of damage.
The Role of Material in Aesthetics of Vinyl Motorcycle Wraps
Vinyl motorcycle wraps open up a world of creativity for riders to explore. The quality of material used in the production of vinyl wraps determines the printed graphics' clarity, brightness, and color. High-quality vinyl materials provide better adhesion, ensuring that the graphics remain intact without fading or peeling off. Inferior quality materials, however, tend to produce dull graphics that lack vibrancy, clarity, and adhesion, reducing the customizability options. Therefore, investing in high-quality material ensures vibrant, clear, and lasting graphics that highlight the motorcycle's unique style and personality.
Understanding Different Material Types in Vinyl Motorcycle Wraps
Vinyl wraps come in various types, each with functional and aesthetic differences. The most common types include cast vinyl, calendared vinyl, and textured vinyl. Cast vinyl is a premium option that conforms perfectly to the curved surfaces of motorcycles, giving it a painted-on appearance and long-lasting durability. Calendared vinyl is another option that is more affordable and ideal for flat surfaces. It is available in matte, gloss, and satin finishes, depending on the desired look. Textured vinyl, on the other hand, is often used for special visual effects like carbon fiber, brushed metal, and leather. Understanding the different material types available helps in choosing the right one that suits your motorcycle's style and performance needs.
Investing in high-quality vinyl motorcycle wraps has numerous benefits, ranging from durability, protection, and aesthetics. The choice of material quality used in the production of the wrap significantly influences the quality, durability, and pattern of the graphics. Understanding the different material types in vinyl wraps and their specific features helps riders choose the ideal wrap that best suits their style, performance, and customizability needs. At K2, we offer a wide range of high-quality vinyl wrap materials that guarantee durability, vibrant graphics, and easy maintenance. Contact us today to learn more.
Contact Us:
Tel: +86-21-67726171 or Email: sale@greatk2.com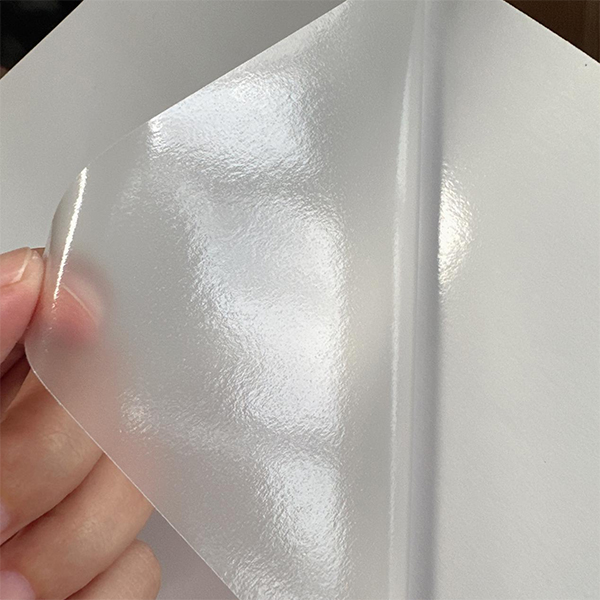 Deja una respuesta
Su dirección de correo electrónico no se publicará. Los campos obligatorios están marcados. *