By steelxz |
12
September 2023 |
0
Comentarios
The Great K2 - Revamp Your Motorcycle with Vinyl Wrap
Motorcycle enthusiasts understand the importance of owning a bike that is not only powerful but also has a stylish design. However, with time, the motorcycle's appeal can fade, and the scratches and wear and tear can make it look less attractive. Fortunately, with a vinyl wrap motorcycle upgrade from Great K2, you can revive the look of your bike and give it a customized touch.


1. What is a Vinyl Wrap Motorcycle Upgrade?
A vinyl wrap is a durable and affordable alternative to painting your motorcycle. Not only does it protect your bike from scratches and wear, but also provides a personalized design to fit your style. The vinyl wraps come in various colors, patterns and textures, giving you a vast range of options to choose from, letting you personalize your ride to your taste.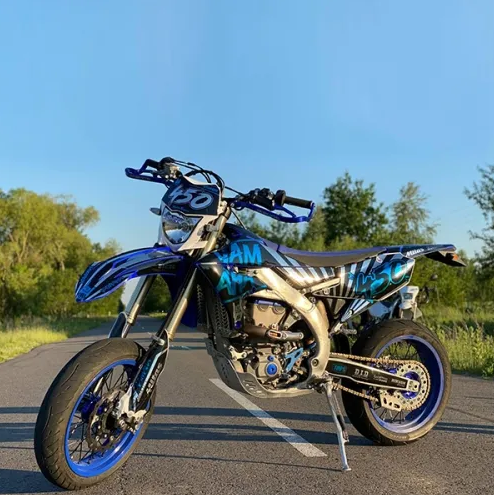 2. Why You Might Want a Vinyl Wrap Upgrade
If you are looking for ways to make your motorcycle stand out or to give it a new look without having to spend on expensive paint jobs, vinyl wrapping is the perfect solution. There are various reasons why you may want to invest in a vinyl wrap, such as to cover up scratches and wear and tear, to customize your ride to suit your unique personality, or to simply change up the look of your motorcycle.
3. The Benefits of a Vinyl Wrap
Apart from providing a fresh new look to your motorcycle, a vinyl wrap upgrade has several benefits. Firstly, it protects your bike's original paintwork, making it last longer. Secondly, it is quick and easy to apply, and can be removed without damaging the original paint. Finally, a vinyl wrap upgrade is much more affordable than a complete paint job, making it a great investment for any motorcycle enthusiast.
4. Why Choose Great K2 for Your Vinyl Wrap Needs
While there are many options for motorcycle vinyl wrap upgrades, Great K2 stands out as a reliable provider. With years of experience in the vinyl wrapping industry, Great K2 offers high-quality and durable materials that are customized to fit your bike's exact measurements. Furthermore, the company's professionals will work with you to ensure that you select the perfect design and color for your motorcycle.

Revamp your motorcycle with a vinyl wrap upgrade from Great K2. From protecting your bike's original paintwork to giving it a unique look, a vinyl wrap upgrade is the perfect solution for motorcycle enthusiasts looking to refresh their ride. Contact Great K2 for your vinyl wrap needs, and enjoy a custom look that is both affordable and stylish.

Contact us: Email: sale@greatk2.com or Tel: +86-21-67726171
Deja una respuesta
Su dirección de correo electrónico no se publicará. Los campos obligatorios están marcados. *